Environmentally Responsible
SANUS is a Legrand AV brand, a leading global provider of innovative mounting and display solutions for various audiovisual technologies.
Legrand AV is committed to playing an active, responsible role in ongoing efforts to improve the environment where we live and work. To this end, we monitor and evaluate sources of waste to determine feasibility of elimination or minimization through recycling, re-engineering, or process modification.
As a global company with suppliers located throughout the world, our commitment to the environment extends beyond our corporate doors. Part of our effort includes holding our suppliers accountable and ensuring that the products we make, and the suppliers we purchase from, are evaluated against our environmental criteria. We make it a priority to comply with international environmental regulations related to the design, manufacture and packaging of our products. In addition, as part of our ongoing customer service initiatives, we are committed to fulfilling our customers' compliance requests.
An important part of our purpose as a company is providing unmatched attention to our customers' known and anticipated needs through product innovation. Integral to innovation is building highly durable products that offer our customers many years of use and add to their quality of life. Focusing on durability not only offers our customers benefits but also results in less product disposal. Product innovation also means that we actively look for ways to use recycled materials while eliminating the use of hazardous substances. In addition, engineering our products with the minimum number of parts, and with an eye on end-of-life recycling, is a key part of our product development process.
To learn more about Milestone's sustainability practices, go to www.legrandav.com
Environmentally responsible product and packaging
Package contents - What can be recycled and where
Curbside Disposal:
SANUS UV-coated outer cardboard box (should not have the plastic handle attached)
Product corrugate pulp tray
Small pieces of aluminum and steel (must not be connected to the mount, but depending on local waste management company, can be co-mingled in the same container)
Small containers, bags, or objects made of high-density polyethylene (HDPE) plastics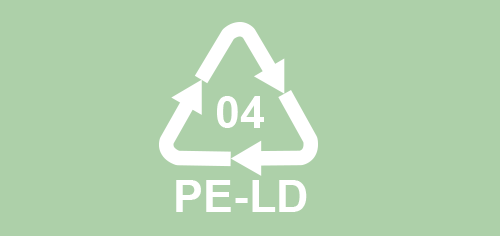 Drop-off:
Plastic bags or package handles made of low-density polyethylene (LDPE) can be properly disposed of by a local grocery store setup to receive these plastics, or at your local county recycling center
Aluminum and steel can be properly disposed of by your local county recycling center or salvage recycling facility
Both LDPE and HDPE plastics can be disposed of at most local recycling centers
Cardboard packages and corrugate pulp trays which cannot be disposed of by curbside waste removal companies can be dropped off at most local recycling or waste management centers
Styrofoam packaging material must be dropped off at approved recycling facilities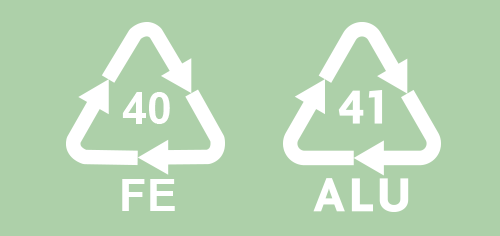 Metal Recycling Centers:
Many types of metals, such as aluminum and steel, can be accepted at metal recycling centers
Materials of all sizes and shapes are generally accepted
Drop-off centers can occasionally arrange to do pickup from you
Metal is separated out before the recycling process, either by the customer or at the salvage plant
To learn more on how to properly dispose of all these materials, or to find appropriate drop-off locations in your area, go to www.Earth911.com or www.WM.com.